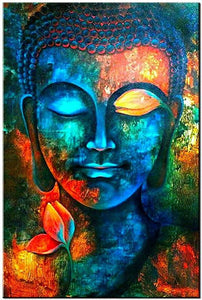 A sparkling beautiful diamond painting will both adorn your wall and bring out your best artistic ability. When you put this together with your own hands and put your time and attention to detail into creating this masterpiece, it is likely to be close to your heart for a long time- or even forever. You can choose this theme or many others and let your artistic flair thrive, or gift it to someone special.
All of our Kits are "Full Drill". All of our kits include essential high quality tools for diamond painting, BETTER tools than other vendors. 
Diamond Art is a very unique form of image creation and often leaves the viewer awestruck. Prepare to awe and inspire with this gorgeous diamond painting kit!
Paint with Diamonds Art offer a warranty and will last you a long time. However, we understand that accidents happen and we don't want our customers to ever be sad, so we offer free accidental insurance.
Premium Tool Set for Diamond Painting:
1. Self Adhesive Canvas
2. Diamond Applicator Pen
3. A set of Tweezers
4. A Tray to sort Diamonds
5. Glue
6. Labeled bags of diamonds
Shipping times:
| | |
| --- | --- |
| United States | 14-24 days |
| Australia | 15-25 days |
| Canada | 15-25 days |
| United Kingdom | 15-25 days |
| Finland, Sweden, Norway | 12-25 days |
| France, Netherlands | 10-25 days |
| Rest of the World | 12-35 days |
Factors such as logistics and delays at customs may impact delivery time.
If you don't receive your order (excluding custom prints) in 45 days, Please contact us.
Fun Project
This is lovely and what I love the most is that I received probably twice as many diamonds than needed. It makes it very relieving to have that when you have a 4 month old kitten who likes to knock containers over and you have to try to salvage diamonds out of the carpet.
After it's finished the glue drops some diamonds but I've found a way to stop that by spraying a thin layer of gloss finish on my diamond kits when I'm done.
Good Quality.
My picture turned out great - All the little "diamonds" or "drills" as they are called were all there and it didn't take me very long to do it, And it turned out very nice, and was a FULL diamond painting picture.